G Trikkis & Sons with its trade name Trikkis Autoglass was established by its founder George Trikkis in Famagusta in 1961 and became a registered company in 1981. Since 1997 Trikkis Autoglass is the only Cypriot company in its field to have quality assurance accreditation and currently holds the TUV ISO9001, ISO14001 and OHSAS18001 quality assurance certificates.
Our successful growth has been the result of countless satisfied customers, our continuous specialization and commitment to quality and customer services with a customer-friendly operation has made Trikkis Autoglass the largest company in Cyprus dealing with imports, sales, distribution, fitting and repair of car, bus and truck glass.
All our glass, materials and processes we use in the repair and replacement of car glazing comply with all the international standards used by car manufacturers.
We have the largest range of car glass in Cyprus, including front windscreens, rear glass, door and other side glass that we import from ΟΕΜ (Original Equipment Manufacturer) suppliers. Other products in our range include side-mirrors, glass tinting films, rubber profiles and trims for glass, door and boot seals, windscreen wiper blades, polyurethane glass sealants and door glass mechanisms.
G. Trikkis & Sons Ltd is part of Trikkis Group of Companies Ltd, with its sister company Trikkis Engineering Ltd. Trikkis Engineering Ltd operates with the trade names Trikkis Energy, specializing in the field of energy and photovoltaic systems, and Trikkis Curvglass that handles the specialized field of architectural safety glass.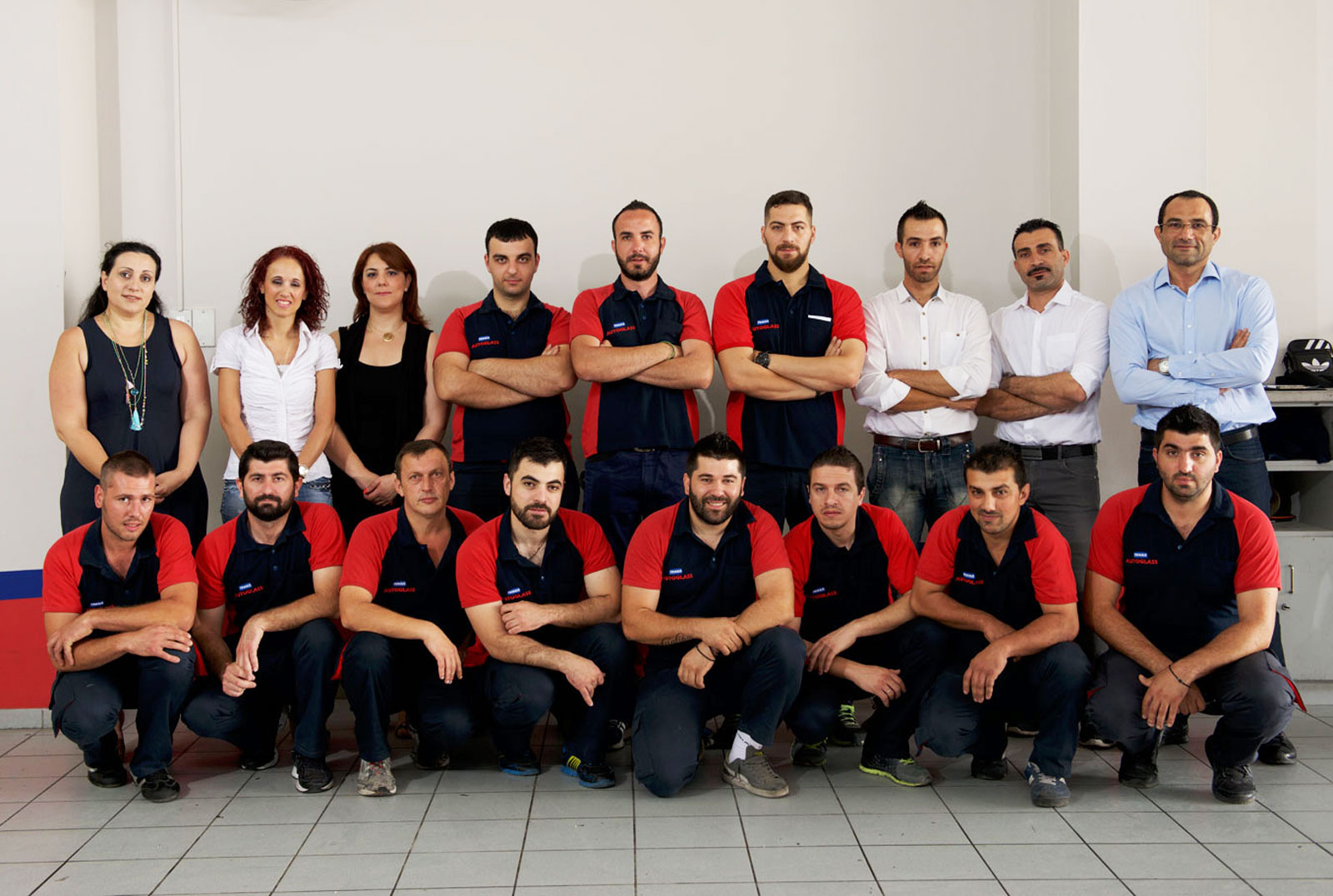 Thousands
of Satisfied Customers
since 1981
<! ========= Cool Timeline Free 2.4.4 =========>
Χρονοδιάγραμμα
More than 10,000 codes in windshields, rear, side and additional car glass application parts, etc. only from certified OEM (Original Equipment Manufacturer) parts suppliers.
Relocation to privately owned facilities in Paphos, Kitiou Street (Demokratias Avenue).
Car Glass Calibration System (Advance Driver Assistance System) and staff training.
Relocation of Nicosia store, Larnakos Avenue, Aglantzia.
Introduction of windshield visual inspection system for ECE R43 quality control
TRIKKIS AUTOGLASS trademark registration.
Relocation to privately owned facilities in Limassol, Galileo Street.
Introduction of solar film (tinted) car glasses.
Introduction of car driver's mirrors.
Launch of mobile on-site service workshops with Pancyprian coverage.
Certification with the ISO international quality certificate, as the first certified company in Cyprus in its field.
Introduction of car glasses repair system.
Car glasses distribution system and network of partners throughout Cyprus.
Commencement of import and sale of car glasses.
Commencement of imports of car glasses rubbers.
Registration as a company, G. Trikkis & Sons Ltd, based in Limassol with activities the application of car glasses.
Start of activities by Georgios Trikkis in Famagusta.